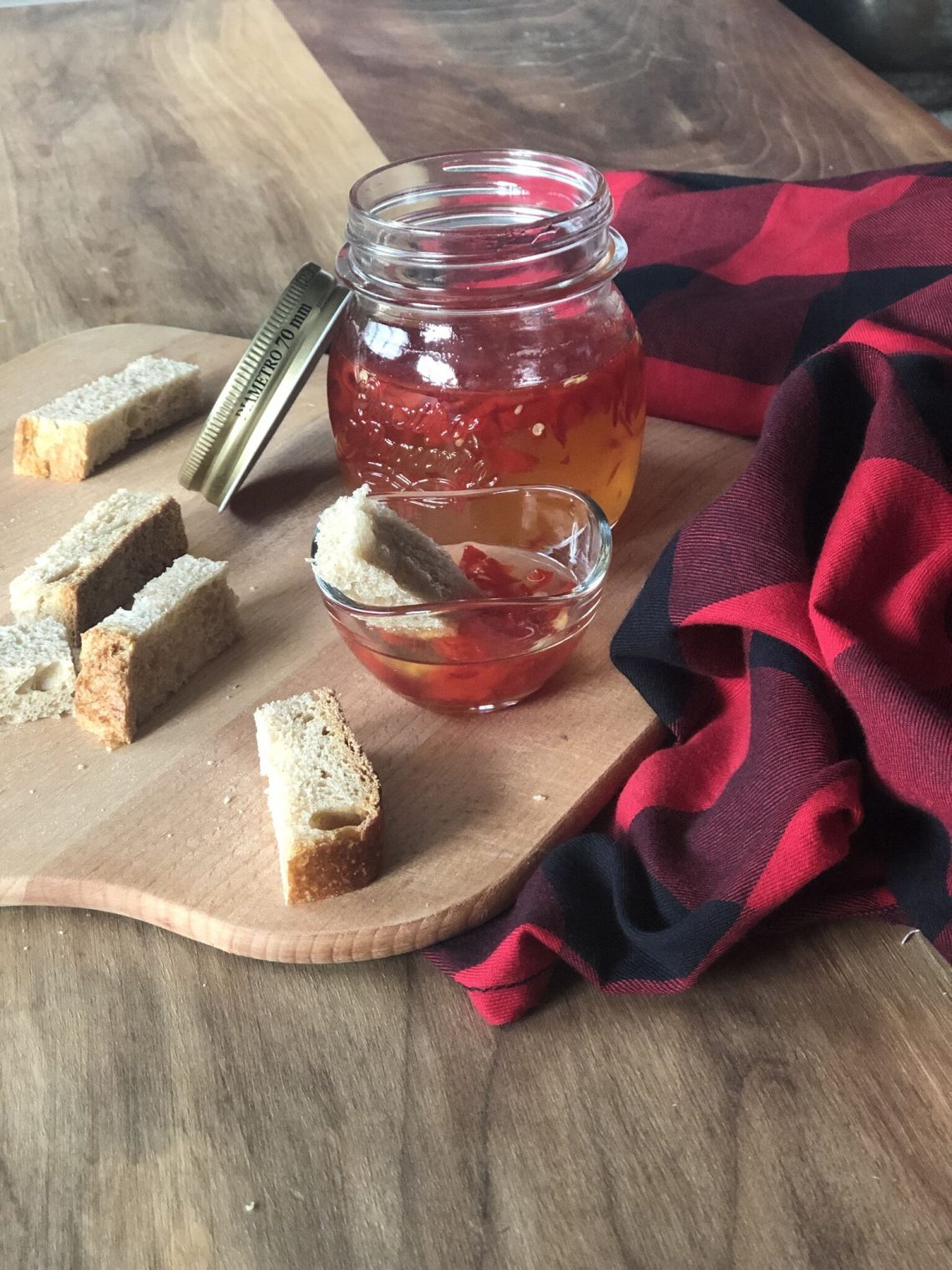 This sauce of Far Eastern cuisine is the perfect harmony of hot and sweet flavors. This complementary sweet chili sauce can be consumed with spring rolls, squid, shrimp with tempura sauce or fries together.
Sweet Chili Sauce
Malzemeler
5-6

pieces

chili pepper

200

g

sugar

200

g

rice vinegar

10

g

starch

50

g

water
Tarif
After extracting the seeds and core parts of the peppers, chop the peppers into small cubes (brunuaz).

Put the sugar, rice vinegar and pepper in a small saucepan for boiling. After the mixture starts to boil, continue stirring for 10 minutes on low heat.

Dilute the starch with water, then add to the saucepan with gentle stirring.

When the mixture which is diluted with water and added starch starts to boil, continue to cook for 1-2 minutes on low heat.

Allow the viscous mixture to cool. The chilling sauce is ready for dinner.

You can keep the sauce in the refrigerator. Enjoy your meal.
Notlar
Since we work with hot pepper, I suggest you use gloves.
Extracting the seeds of peppers is important if you do not, you will increase the hotness degree of the sauce.
I do not recommend you to take peppers in the rondo. When taken in rondo, the peppers are watered and the flavor is lost.